Quality Home Generators in Laredo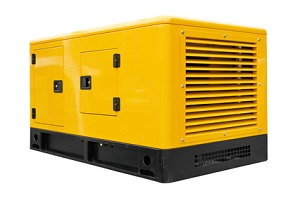 In Texas the weather can get pretty harsh. Between storms in the spring and summer and blizzards during the winter time, you never know when the power in your home could go out. So the next time you want to be prepared for disaster, invest in a home generator from RPi Electric. We offer a wide range of home generators in Laredo, TX for any size home and for any use. You can choose between portable generators, which are extremely easy to operate, or a stand-by generator with automatic features and controls from inside the home. No matter what you choose, you can feel confident that you'll get a quality product from the best in the business when you choose RPi Electric, your source for generators in the Laredo area.
Benefits of A Home Generator from RPi Electric
When you purchase a generator from a store, you never know what you're going to get and you're basically on your own. With RPi Electric you receive personalized attention from a reputable Laredo electrical services company who can help you choose the right generator for your home. Our electrical contractors can determine exactly what you'll be using the generator for once your power goes out. Will you be powering up only a few key appliances, or do you want to make sure "all systems are go" in your house with no interruptions? Knowing the answers to these questions can help us pinpoint the right model for you and save you time and money.
Quality Portable Generators in Laredo, TX
The most common type of home generators in Laredo on the market today is portable generators. This is a quick and easy solution for any homeowner when you lose power in your home. Simply store your generator in a strategic place and have it readily available to pull out and plug up. That simple. A portable generator can have multiple outlets so that you can plug your appliance or electronics directly into it. Most portable generators require standard gasoline for fuel and can be placed almost anywhere outside the home. With routine maintenance and care, you portable generator will be there when you count on it the most.
Powerful Standby Generators
If you want to take your external generator to the next level, we recommend a standby generator for your Laredo home. There are several features to standby generators that distinguish them from portable generators. For instance, standby generators in Laredo have the capabilities to generator far more power than portable generators. You can utilize them to provide energy to your entire home. Standby generators also integrate right into your electrical wiring system and will automatically turn on as soon as your power shuts down so that there's no interruption in the flow of energy. They come with several programmable features and are permanently and securely installed just outside your home. You never have to worry about pulling your generator out or turning it on.
For Laredo Generators, Don't Settle For Less Than The Best
When it comes to an investment as important as a home generator, it's important to understand the importance of value and choosing a high quality product that you never have to worry about. At RPi Electric we offer both portable and standby generators of the highest craftsmanship anywhere in the industry from manufacturers that you know and trust. As your Laredo electrician, we stand behind our products and guarantee your satisfaction with our first rate generators. Contact us today and let us show you our full line of generators for your Laredo home.
If you are looking for home generators in Laredo, TX, please call 956-796-1003 or complete our online request form.