How To Use Security Lighting To Your Advantage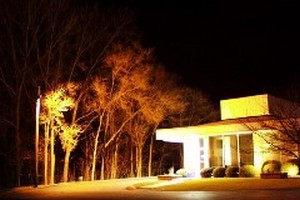 As a homeowner here in Laredo, you have a lot of choices to make about your home, including ways in which to protect it. Adding security measures to any household is a good idea, because it is always better to be safe than sorry. After an incident, many homeowners then make it a priority to add features, like security lighting, yet getting proactive about it now could help prevent anything from ever occurring in the first place.
The Benefits of Security Lighting Are Plentiful
What's exciting is that security adds beauty and a dramatic effect to your home and landscaping, even without that being the main focus. By implementing a security lighting system, at least one that is designed and installed by industry experts, you can enjoy the following advantages:
Above all else, the most obvious and important benefit is that this will help make your home safer. By clearing away the shadows, you remove hiding places for potential intruders. That makes it harder for them to gain access to your home, and go undetected. So immediately, you are able to reduce the likelihood of becoming a target for criminal activity. The good news is that this tends to have the same impact on critters, so you can really get rid of unwanted visitors, person or pests.
Having exterior lighting is also vital for avoiding safety issues, such as tripping and falling. A well lit yard enables residents and visitors to maneuver around the property, with less of a chance of injury. Keep yourself, loved ones and invited guests protected from potential safety hazards.
Adding professional lighting is also an ideal way to increase the overall property value of your home. So, you can consider this a wise investment and not a frivolous expense. The cost you invest into this system not only protects you, your home and your loved ones, it heightens the value of your home so it's a win-win situation.
Experts in Security Lighting
There is a big difference between getting outdoor lighting, and having a well-designed security lighting system professionally installed. For the best in the business, you can rely on RPI Electric to get the job done for you. With over 25 years of hands-on expertise in the business, you can feel good about the level of electrical service work and results that you will receive from us.
If you are looking for an electrical contractor to install security lighting in Laredo, please call 956-796-1003 or complete our online request form.