Top Essential Electrical Services You Need For Your Laredo Home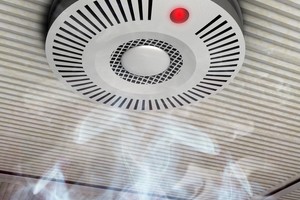 As a Laredo homeowner, it has probably already dawned on you that you are going to need the expertise of a professional electrician from time to time. There are so many important electrical services in Laredo that you need in order to keep your home running, and this is not the type of system that you want to ignore or try to take care of on your own. Electricity is an important factor in any home, but can also be potentially dangerous – even deadly. So this is not the type of task that you should try to address by simply watching a few videos online and then taking care of on your own.
What You May Need
Much of what you could need depends on the age of your home, but here are a few examples of some of the more common electrical services experts end up having to take care of:
Electrical Repairs – If you notice red flags like buzzing or humming sounds, flickering lights or problems with a breaker tripping more than once, it means you need electrical repairs. This is not the type of thing that you should procrastinate about either, or it could lead to dire consequences.
Smoke Detectors – Obviously, you want to be able to protect your family and one of the most important ways to do so is with the implementation of wired smoke detectors.
Landscape and/or Security Lighting – Properly designed and installed exterior lighting can make all of the difference when it comes to taking care of your home, as well as making it look stunning. Lights can bring attention to what you want noticed, detract from what you don't want seen and co away with dark corners for criminals to vandalize or gain access to the inside of your home.
While there are plenty of other essential tasks you can count on a reputable electrical professional for, these are some of the most commonly requested ones.
A Name to Trust
If you are in the market for expert work for your home, the only name that you need to know is RPi Electric. We realize that there is no single more important system in your home and take great pride in being able to help service our customers so they can have uninterrupted electricity that is always working to protect your comfort and well-being, instead of threatening it. So for the finest in superior quality Laredo electrical services, don't take chances with anyone other than the local leading service provider.
If you are looking for a professional Laredo Electrician please call (956) 796-1003 or complete our online request form.